International Broadcasting Convention (IBC)
"With over 50,000 square meters of exhibition space, over 1,700 exhibitors and over 55,000 attendees made up of innovators, key decision makers and press, IBC2019 provides an unmissable platform for you to showcase your brand, launch new products, expand relationships and engage with potential customers and industry leaders." (source: IBC Show)
AES70 Evaluation Kit - ALSA as an OCA Device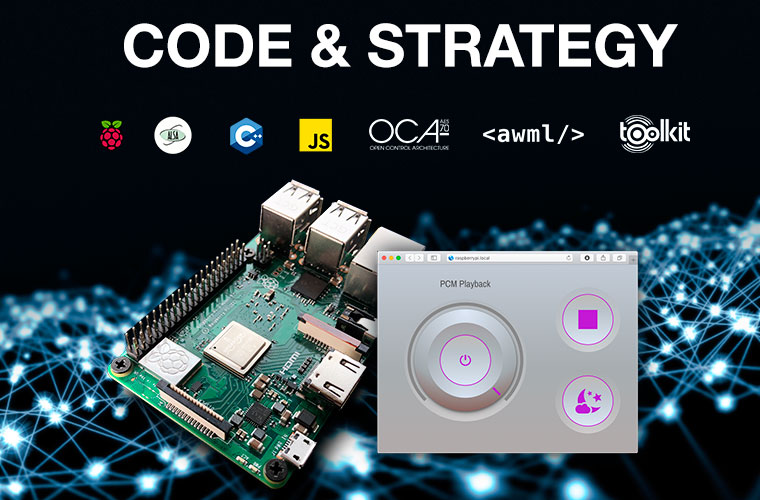 We've brought AES70 to ALSA (Advanced Linux Sound Architecture) enabling control over parameters such as channel mixers, gain and other sound card features. Control is handled via a remote web-ui built using the audio widget library Toolkit and AWML (Audio Widget Markup Language).
In the first release we chose the Raspberry Pi platform. This off the shelf, low-cost platform offers a single channel sound card with basic playback and volume control. The only requirement to try out the initial evaluation kit is your own Raspberry Pi and access to a network.
Visit the information page, download the package, and try out AES70 on your own sound card. deuso.de/alsa.
For more information, Matt Hardy: .