Positive AES70 Development & Adoption Trends
In recent years DeusO has participated on the OCA Alliance Booth at Integrated Systems Europe (ISE). This year we brought our new C++ evaluation kit, AES70.js + AWML user interfaces and some information about the C# OCA controller implementation we're now shipping.
Matt Hardy volunteered for booth duty and spoke with numerous return visitors as well as new visitors. "There is a trend emerging, in a positive direction, for adoption of AES70 throughout the industry", says Hardy. "It is not yet a mad scramble to adopt, but as companies are either introducing new product ecosystems where using single control protocol makes sense, or who are interested in bringing interoperable control to existing products and installations, the attraction of AES70 is apparently spreading."
There are indeed companies around the world who have already announced plans or have launched production equipment supporting the AES70 control protocol, for example: Focusrite, Resolute Audio, d&b audiotechnik, Dynacord, Innosonix.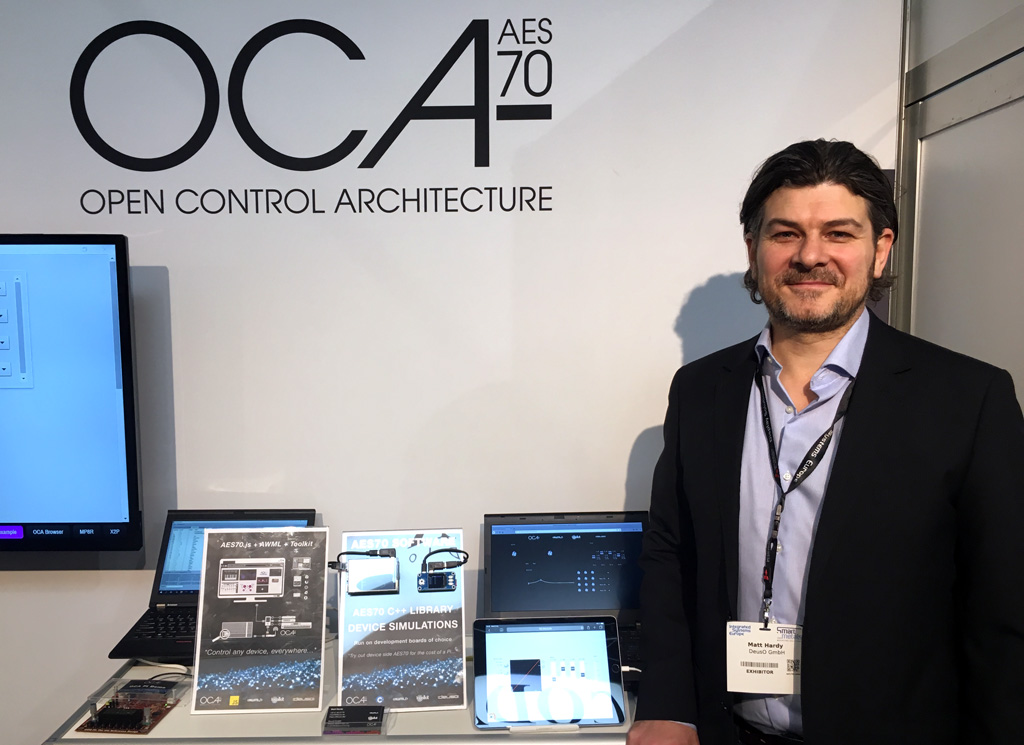 Matt Hardy representing DeusO and the OCA Alliance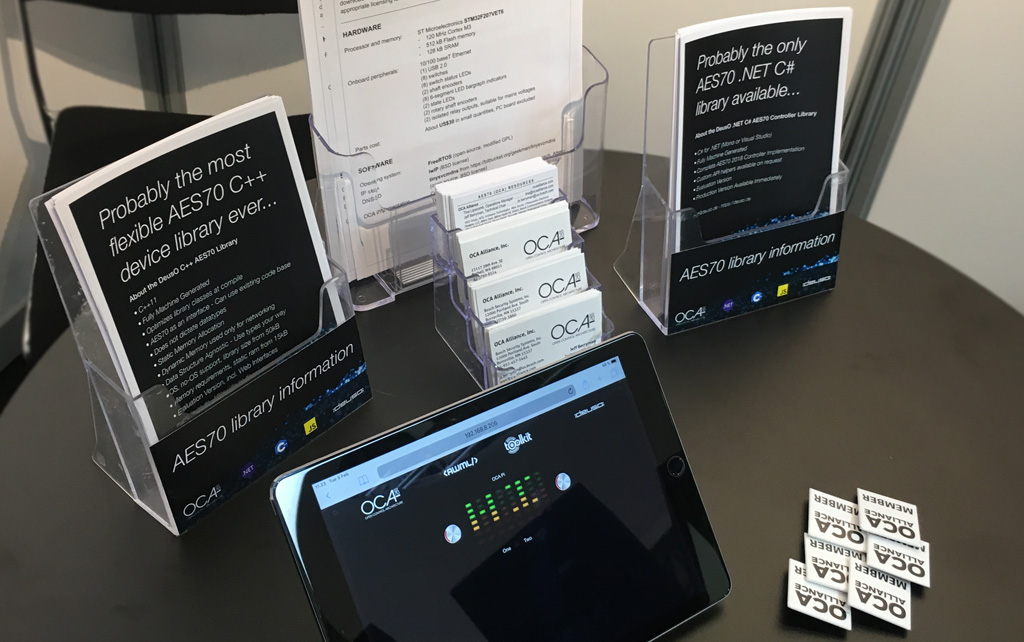 Links
AES70 Adoption
Dynacord Amplifiers: IPX Series
Resolute Audio: Profusion plc
Focusrite Mic Preamp: Rednet MP8R
d&b audiotechnik: Touchscreen PC Panel
Innosonix: Amplifiers
DeusO: C# .NET