Infocomm Show
"The Audiovisual & Integrated Experience Event"
Infocomm 2018 was a similar but different show to NAB only 2 months prior.
Matt Hardy took the opportunity of some available space at the SLS Hotel Conference rooms, sponsored by the OCA Alliance, to offer a popup workshop covering some basic introduction to using OCA.js (the AES70-2016 version). This included how to create and bind a web-based user interface using AWML / Toolkit widget library to AES70 devices.
Matt had prepared a number of UIs, and bound UI widget objects to both the FreqMaster OCA<->OSC gateway and the OCA Pi board. Popup workshops are a great way to find a few examples and see how our UI + Protocol technologies work.
Introduction Flyer

Equipment available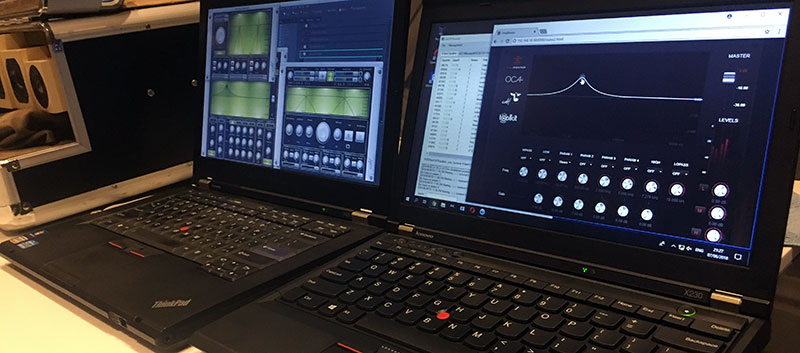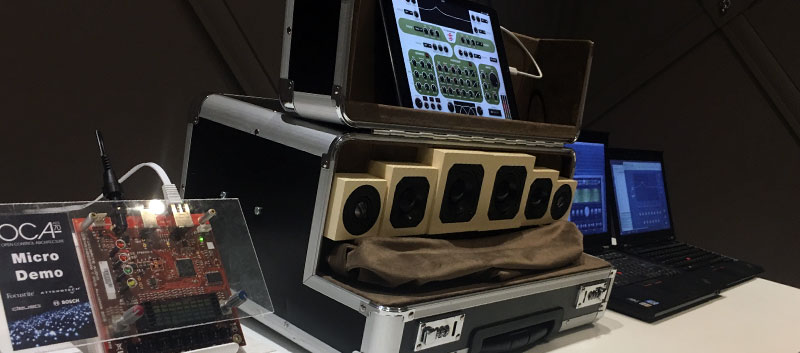 Darkened room photos of workshop screen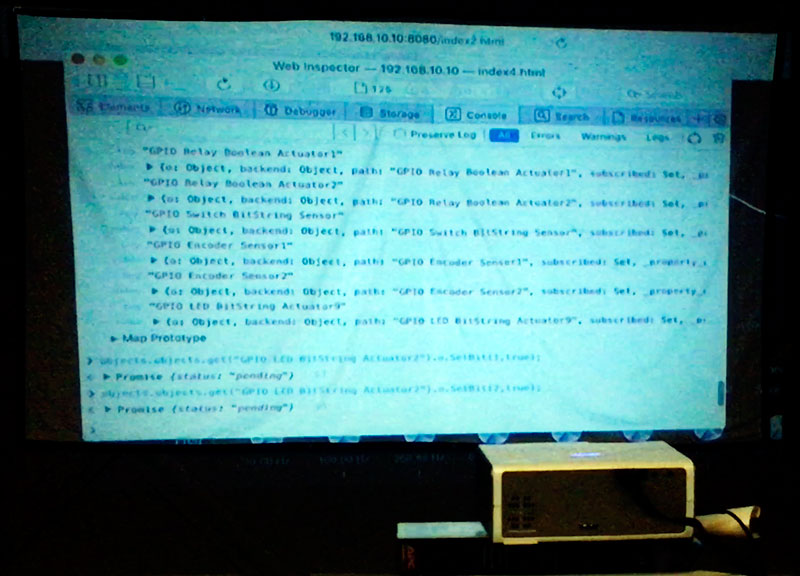 Web browser console controlling OCA Pi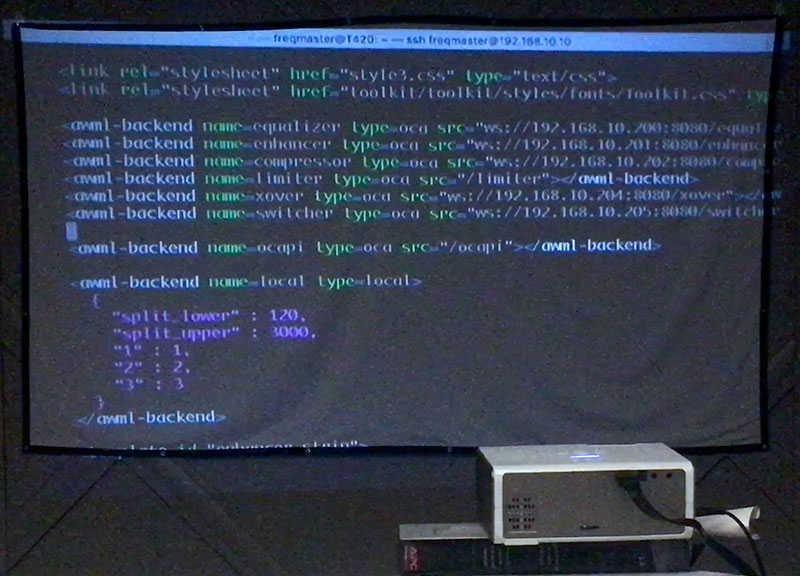 AWML Markup for layout of UI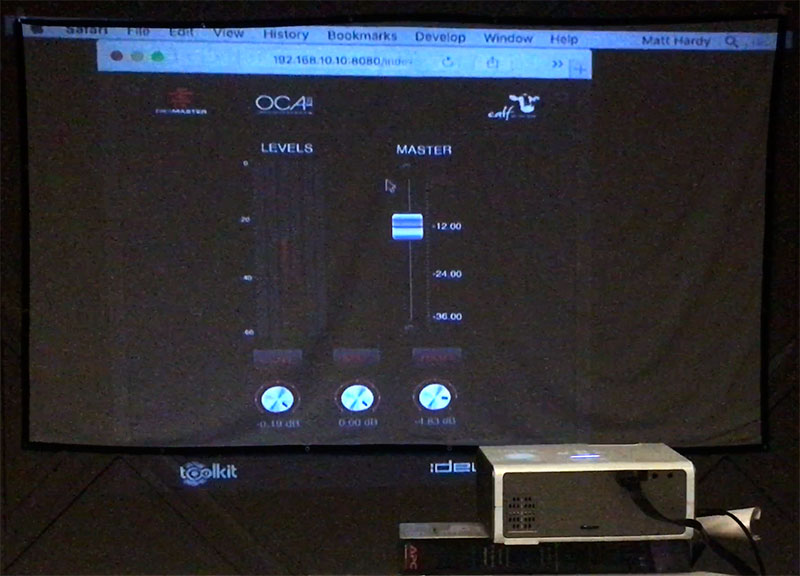 Resulting AWML / Toolkit UI controlling AES70 devices
Links
More information on AWML / Toolkit: AWML Documentation
Update AES70.js released in February 2019: AES70.js Documentation